Speaking for the Trees: Astonished by Trees Blog 
"We Speak for the Trees, because they have no tongues!," so declared
The Lorax
nearly 50 years ago in the
book
with the same name. The call to "speak for the trees" is still as loud and as strong as ever. Our blog,
Astonished by Trees,
is just one of the voices working on behalf of neighborhood trees to inspire and promote tree-learning and tree-action. We welcome your "tree works": news, stories, books, articles, visual arts or poetic musings. Join our efforts to build and strengthen our neighborhoods and our communities:
Plant A Tree: Grow Our Future.

SM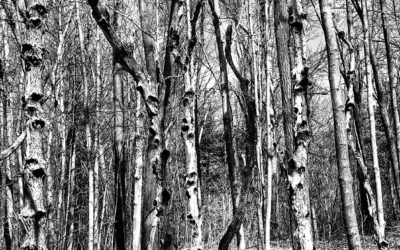 Just west of Kalamazoo, Michigan, there is a small grove of juvenile sugar maple trees, with thin, distorted trunks and scars. It is simultaneously arresting and chilling to see them. Some are at least 12 feet in height; more stalks than trees, without branches or...
read more
"Trees must develop deep roots in order to grow strong and produce their beauty. But we don't see the roots. We just see and enjoy the beauty. In much the same way, what goes on inside of us is like the roots of a tree."
– Joyce Meyer